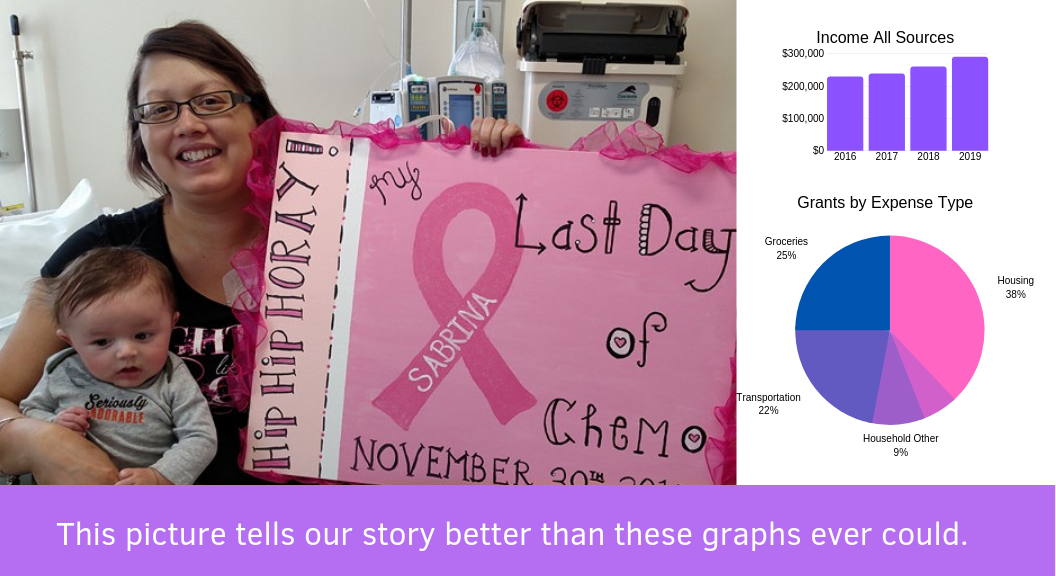 Thank you for deciding to support Sense of Security.
Your generosity will help us provide monthly support to Coloradans living with breast cancer during their treatment. We help pay for basic, non-medical expenses like housing, transportation, utilities and groceries for our grantees by provided up to $500 a month directly to the vendors selected by the grantee.
The only time we send funds directly to a grantee is when they request grocery and transportation support, then we send them a $500 King Soopers Gift card which can be used for either expense. 
YOU make our grants possible and the help you provide our grantees is enormously appreciated!