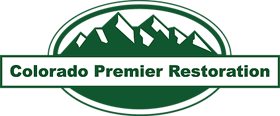 October is breast cancer awareness month and Colorado Premier Restoration has selected Sense of Security to be their charity of choice for this month.
Sense of Security provides monthly $500 grants to our neighbors; Colorado residents living with breast cancer; during their treatment. Sense of Security pays "regular" expenses like housing, transportation, utilities, and groceries. Grantees receive $500 a month for up to six months to keep their families fed, housed and healthy while they undergo treatment for breast cancer.
Colorado Premier Restoration is asking our friends, families, clients, and neighbors to help us raise funds for this amazing charity. We will match up to $25,000 donated in the month of October by people who have landed on this donation page. 
Please help us raise a total of $50,000 for the families Sense of Security helps - you can make a real difference in the life of people who live around us. Cancer causes so many problems for a family - putting food on the table, keeping the lights on, and staying in a comfortable home should never be a concern for someone fighting breast cancer.
Thank you for your help in making the lives of breast cancer patients in Colorado a little bit easier with your donation!