Heart of cabi | May 15, 2021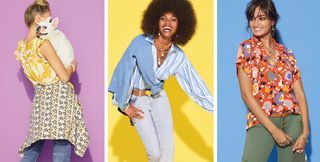 Inviting all alumnae, grantees and applicants - you're invited to a free cabi clothing event!
The Heart of cabi Foundation and local cabi Stylists would like to extend a warm invitation to attend a free clothing distribution event. New designer clothing will be given to every woman in attendance.
We hope you will join us for this fun event in honor of Heart of cabi Week! Learn more about The Heart of cabi Foundation at cabionline.com/foundation. 
Clothing will be distributed while supplies last. This event is by invitation only. Please do not invite others unless you have permission to do so.