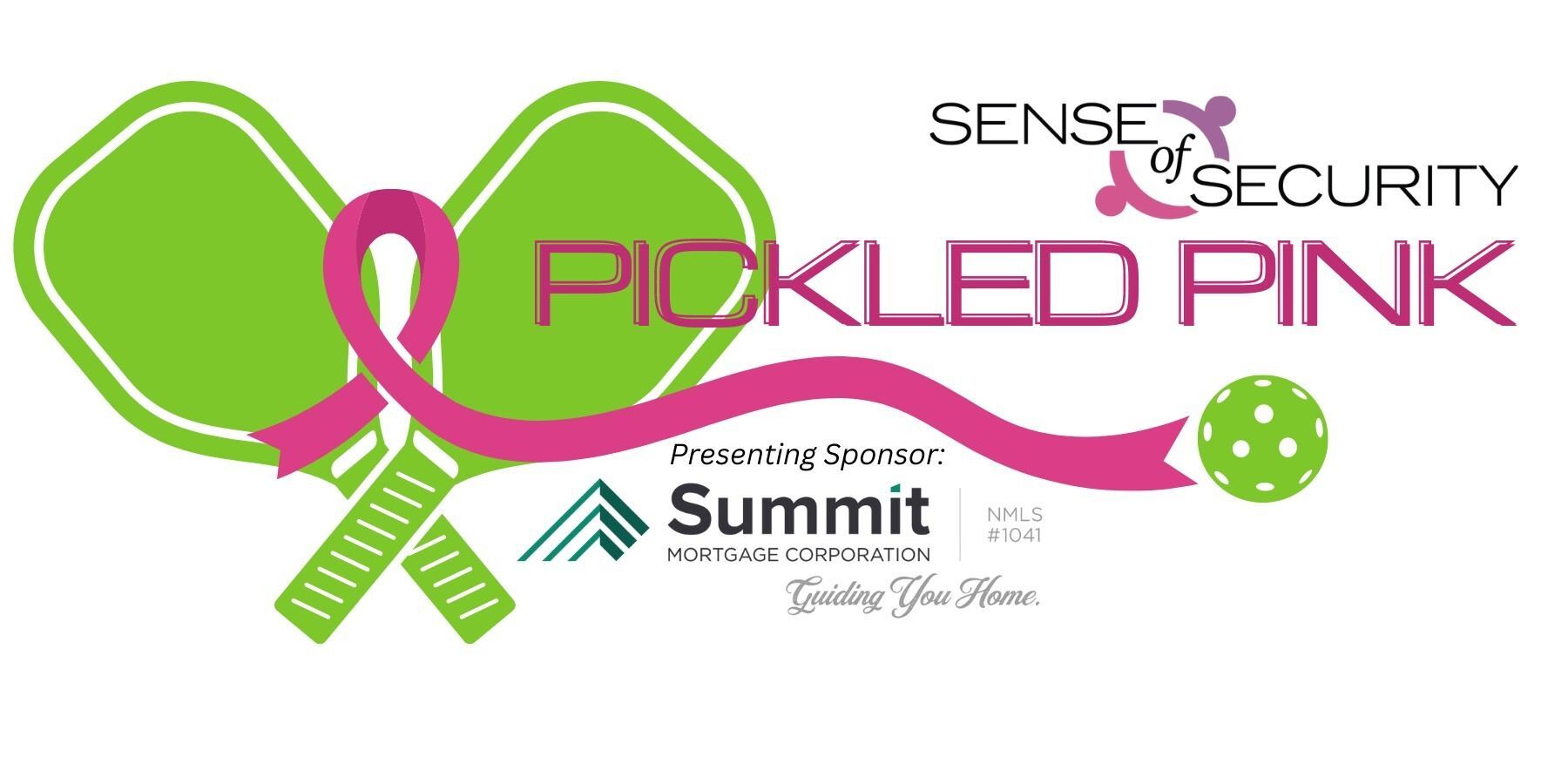 Pickled Pink | 2023
Join us on Saturday, April 15, 2023 at Westminster Pickleball Food Pub from 1-5 for our inaugural pickleball event.
Play everyday? Complete Novice? Everyone is welcome. Pickled Pink is a pickleball event benefitting Sense of Security that welcome all levels of interest and ability. If you're completely new to the event, we'll have coaches and free rental equipment to introduce you to fastest growing sport in the USA. More advanced - we'll set you up in a ladder tournament to make the game play fun and enjoyable.
With every $95 ticket, we're including lunch, 2 drink tickets, a t-shirt, and up to 4 hours of court time. For beginners and rusty players, we've got coaches and rental equipment at no cost. We're limiting enrollment to 100 players to facilitate good geme play and utilization of the 8 courts.
Can't wait to see you!
SPONSORSHIPS AVAILABLE
TITLE SPONSOR  -  Pickled Pink is presented by Summit Mortgage Corporation - Lakewood
COURT SPONSORS (8)- Each of the 8 courts can be sponsored for $500 a piece.
FOOD SPONSORS (2)- Help us provide lunch to our 100 guests for $500.
DRINK SPONSORS - Jennifer Oldham Coldwell Banker Realty. One more available for $500
EQUIPMENT SPONSORS  - Griffith Law PC Help introduce this sport to our novice players for $300 (1 more available)