About Us
We provide a Sense of Security from financial hardship while enhancing the quality of life for Colorado breast cancer patients in treatment.
In the effort to beat breast cancer, people and organizations raise funds for research, participate in support groups, and fund treatment for needy patients. Only patients and their families worry about other basic needs such as housing, food, utilities or transportation.
Sense of Security has provided more than $2.2 million toward housing, utilities, groceries, transportation, insurance premiums, and other basic living expenses of breast cancer patients in treatment. We have assisted nearly 2,200 Coloradans living with breast cancer in 56 counties statewide - and counting!
75% of the assistance we have provided has been for housing assistance and groceries. These basic needs have been the top requests from breast cancer patients throughout Sense of Security's existence.
We are proud that so much of our funding goes to ensure that breast cancer patients can stay in their homes and have enough good food to nourish them during their debilitating treatment.
Have more questions? Visit our Program FAQ's page
History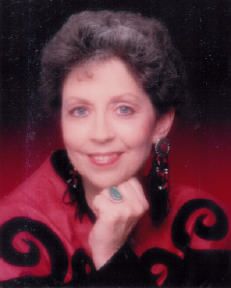 In 1996, while in the midst of treatment for her second diagnosis of breast cancer--a terminal diagnosis--Donna Rogers told Vicki Tosher, her friend and a breast cancer survivor, that she would not have money for living expenses for a twelve-week period. Some people told Donna to sell her home, an idea Donna and Vicki found absurd. Patients recovering from cancer treatment should not be forced to abandon the only place they feel safe and secure; their home.
Through the support of co-workers who donated personal leave time and family who donated funds, Donna remained in her home until, at the age of 53, she lost her battle with the disease.
Sense of Security was founded in the memory of Donna's struggle by two women with a passion for women's health: Angela Ricker and Vicki Tosher. They recognized that a vital piece of the puzzle, financial assistance for everyday expenses, was missing from the broad range of services available for cancer patients and their families.
In March 2000, Sense of Security incorporated in the State of Colorado and in June 2000 applied for 501(c)3 tax-exemption status from the Internal Revenue Service. Despite not having this important designation, the new organization received multiple donations from people across the country who felt strongly about our work.
In recognition of these donations, Sense of Security advertised its services across the Front Range and began accepting applications in August of that year for the Sustained Assistance Program, our only program service. In September we served our first two grantees. The IRS granted 501(c)3 tax-exemption status in October 2000 and we began our work "officially."
The rest of our history is contained in the pages of this website. Over the past 23 years, we have grown to serve people in 56 Colorado counties with nearly $2.2 million committed to nearly 2,200 grantees. Support for our mission has been absolutely incredible. The women and men we serve in our program are inspiring, wonderful people who keep us motivated day in and day out. Some of them have shared their stories for you to read. Their stories will appear under the Support Us - Testimonials section of the website.
Our volunteer Board of Directors dedicates their time and energy to governing and fundraising for the organization for today and planning for the future.
Many individuals, foundations, organizations, and corporations have increased the impact of our work with their financial contributions. Acknowledge their generosity by visiting Supporters and letting them know you appreciate what they do for Sense of Security.
Finally, if you have questions or comments, visit the FAQ page, call us at 303-669-3113.
We always welcome your feedback. Contact us anytime.
Thank you for visiting Sense of Security.